Lobby your TD to vote NO to renewal of Emergency Powers by the Govt

national | public consultation / irish social forum | news report

Monday February 21, 2022 23:04

by Campaign for Truth & Proper Healthcare
We all need to get to our local TDs Constituency Office and ask them to Vote NO to the renewal of Emergency Powers when that comes up in the DŠil before March 31st deadline.
Is it ok that provisions of the Universal Declaration on Humans Rights and of our own Constitutio can be "suspended" whenever a Minister decide it? Ask your TD to Vote NO to the renewal of Emergency Powers Join us on Monday or visit your own local TD & ask them
New Video Discussing:
1) An Irish lobby campaign asking you to write to your TDís to ask them to Vote NO to the extension of the Covid-19 emergency power laws before the 31st of March 2022;
2) An EU lobby campaign asking you to write to Irish MEPíS to ask them to Vote NO to the proposed 12 month extension to the EU Digital Certificate for travel; and
3) To inform you that the World Health Assembly (which is the forum through which the WHO is governed by its 194 member states, including Ireland) intends to create a legally binding agreement which will stipulate how member states and others countries must fight pandemics into the future - focusing on "collective solidarity".https://youtu.be/2zh2M964Ywo
***** Very important *****
EU is trying to get QR/ CST pass in through backdoor. Stop them!????
Vaccinated or not let it be known that you do not want to be a slave to the EU.
They keep changing their laws until we can't do anything anymore. This is a very important initiative.
All Europeans should give their feedback before April 7th!
If we don't do it, the EU will probably interpret that as Europeans have no objections. Currently, Italians are responding en masse, but other countries are lagging behind. Let your voice be heard! And please share it as much as possible ??
https://ec.europa.eu/info/law/better-regulation/have-your-say/initiatives/13375-Extension-of-EU-Digital-COVID-Certificate-Regulation_en
When you want to give your feedback, just the following: before you can give feedback, you will be asked to create an account.
To do this, you must provide your first name, your last name and an email address. After that you will receive a confirmation email and you could give your feedback. The confirmation email is waiting. We also tried it and received a confirmation email after a day. The system may be overloaded. They may also be shocked by the amount of feedback Europeans are willing to give and especially its content ??. Because it doesn't lie. If the European Commission takes this feedback seriously, there is no possibility to introduce this European certificate. We see that our Italian neighbors continue to post feedback. If you want to make your voice heard, keep trying and let's keep each other informed. And in the meantime, enjoy the feedback that our fellow citizens were already able to post:
This is not a petition. But feedback is requested at a European level. About the proposal to introduce the CST permanently in order to be allowed to travel
https://ec.europa.eu/info/law/better-regulation/have-your-say/initiatives/13375-Extension-of-EU-Digital-COVID-Certificate-Regulation_en
Send your feedback to this, it may or may not make any difference but we all can least try

td_letter_health_and_criminal_justice_extension_pre_31_march_2022_vote.docx 0.02 Mb

td_contact_information_spreadsheet.xlsx 0.02 Mb

mep_letter_digital_green_certificate_06.02.docx 0.02 Mb

mep_contact_information_ireland.docx 0.01 Mb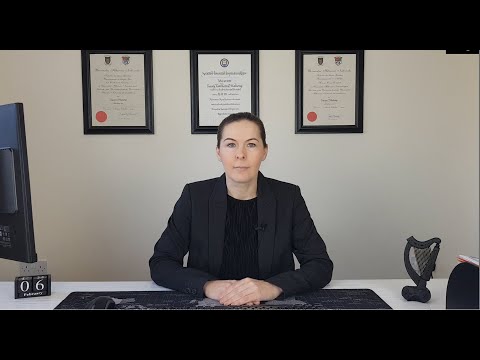 Caption: Video Id: 2zh2M964Ywo Type: Youtube Video
Lobby Your TD