The Dublin Save Movement

dublin | animal rights | news report

Wednesday October 31, 2018 21:34

by Dublin Cow Save
Vegan Activists Hold Their 5th Vigil at a Slaughterhouse
Dublin Save Movement specialise in running vigils at slaughterhouses in Ireland. This includes "bearing witness" with regards to the plight of the other animals about to be slaughtered. These animals have never experienced much in respect to their well-being, and nothing in respect to their rights.
On 31st October, 2018, the Dublin Save Movement attended the Kepak cow slaughterhouse in Clonee, Dublin. This was the group's 5th vigil in Ireland. The notion of bearing witness involves marking the very existence and the imminent death of the other animals who's arrival and plight at slaughterhouses generally goes unnoticed and unchallenged. The fact that there are several houses of slaughter operating in Ireland underlines the deeply speciesist nature of society in which animal rights violations are routine and ongoing.

The Save movement is essentially a peaceful form of protest.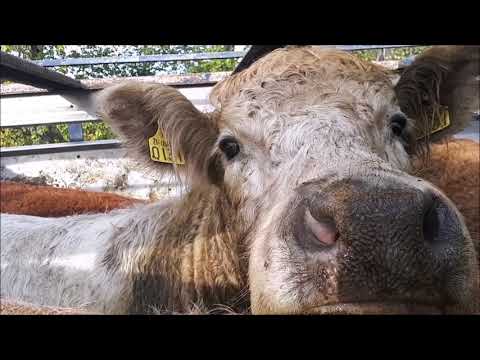 Caption: Dublin Cow Save Vigil