World Premiere of BAOITE from 12th -22nd July in An Taibhdhearc, Galway

galway | arts and media | news report

Tuesday July 17, 2018 23:33

by BAOITE Publicist
Echos of Shell to Sea / Corrib Gas struggle
BAOITE, is a new play by Darach Mac Con Iomaire, premiering this week at the Galway International Arts Festival.

A fishing family leads a desperate fight to defend their coastal community from the
imminent threat of offshore fracking ? but as the constant pressure of campaigning
mounts, hidden fractures appear in the once-solid clan...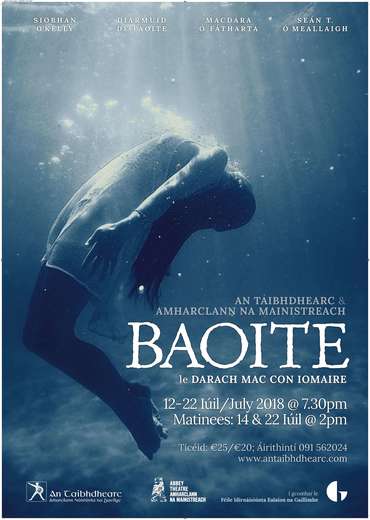 n a recent interview in Galway Advertiser, Darach described the play as follows:


[BAOITE] has clear echoes of Shell to Sea and the Corrib gas protest which was
one of the biggest stories in the west of Ireland since the foundation of the State,
and how that project was mishandled on every level. There has been a legacy of
enduring division among that community around Rossport and Belmullet which are still
there today. The play shows a community and relationships breaking apart. It asks
what someone is willing to sacrifice to get the prize.?
See also
http://www.advertiser.ie/galway/article/101639/baoite-a...story
More details at: