YOUTUBE - Graeme Dunstan on Trial for Disarming Helicopter Gunship, Rockhampton, Australia

international | anti-war / imperialism | news report

Sunday August 18, 2013 11:44

by #StandbyGraemeD

Rockhampton, central Queensland, Australia
Graeme's on Trial For Us, we're on the Loose for Him!
Plz Fwd/Post/ Spread YOUTUBE (30 secs) - Stand By Graeme Dunstan
on Trial Monday August 19th in Rockhampton, Australia
for Disarming Helicopter Gunship

YOUTUBE (30 secs) - Standby Graeme Dunstan on Trial for Disarming Helicopter Gunship
http://youtu.be/uw9deHWIQtw

TWITTER HASH: TAG #StandbyGraemeD

BACKGROUND ON THE ACTION & THE TRIAL:
Helicopter Gunship Ploughshares Action & August 19th Rockhampton Trial

Disarmament of an Australian helicopter gunship
during a joint military exercise with 20,000 U.S. forces in Central Quensland, Austral
BACKGROUND LINK - http://tinyurl.com/pxrgha9

TWITTER HASH: TAG #StandbyGraemeD

CONTACT IN ROCKHAMPTON FOR TRIAL SUPPORT NOW

Sean mobile: 0423 749 946
Calling/ texting from outside of Australia: +61 0423 749 946
Solidarity Landline in Rockhampton: ?????????
Twitter: #StandbyGraemeD
Email: Jim
Website: peaceconvergence.wordpress.com/ploughshares-trial
Facebook: Rockhampton Tiger Ploughshare trial FaceBook Event page

DONATE:
to defray expenses of staging the legal defence & trial support in Rockhampton

IN AUSTRALIA:
to defray expenses of staging the legal defence & trial support in Rockhampton
via Sean O'Reilly
Credit Union Australia
BSB:814282
Acc. No. 10226245.

IN THE U.K.:
cheques made to "London Catholic Worker"
write "Graeme Dunstan Support " on back of the cheque
send cl- Giuseppe Conlon House
49 Mattison Rd.
London N4 !BG
ENGLAND

DEVELOPING THE YOUTUBE:
- stage and send your individual support photo asap
Step 1: Make sign "Free Graeme Dunstan! Helicopter Gunships are Indiscriminate Killing Machines!"
Step 2: Take photo in landscape NOT portrait format
Step 3: Email to Ciaron in London ciaronx AT yahoo.com

* We hope to extend & develop variety of this solidarity youtube:
-
INDIVIDUAL PHOTO VERSIONS:Iraqis, Afghanis, original/ refugee/"been here a while" Australians,
war veterans, plowshare activists, former peace prisoners, family & personal friends of Graeme,
musicians, actors, clergy etc

SOUNDTRACK VERSIONS: folk, punk, polka, techno, trad, heavy metal, rap, etc versions of "If I had a Hammer"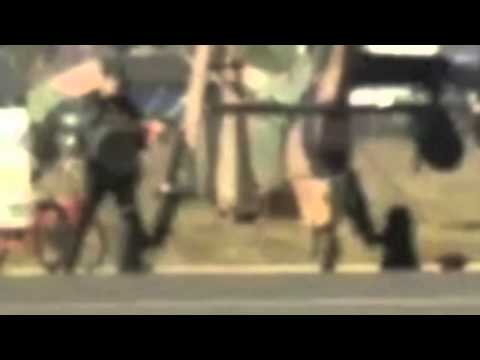 Caption: Standby Graeme Dunstan on Trial for Disarming Helicopter Gunship