Direct Action carried out against Israeli goods, Belfast

antrim | rights, freedoms and repression | news report

Friday November 16, 2012 18:12

by RNU PRO - Republican Network for Unity

rnupro at gmail dot com
Republican Network for Unity today (Friday 16th November) in response to the on-going Israeli slaughter of Palestinian citizens carried out a direct action against the Dead Sea Salt Company trading stations based in Castle Court shopping complex in Belfast.
The Stalls which are situated in two separate parts of the shopping mall sell products which are stolen from occupied Palestinian territory; its presence in the centre of Belfast is an affront to freedom loving people everywhere.

We understand that activists dropped 6 paint bombs made from balloons and red paint from the balcony on to the stall, to symbolise the trauma created during Israeli air assaults on Palestinian citizens. A baby doll covered in red paint was also left at the kiosk in reference to the murder of Palestinian children in the latest round of Israeli air strikes.
.
We understand that this direct action may have been frightening for workers and shoppers alike and this is unfortunate. But we make no apologies for highlighting the immoral nature of the dead sea trading stations and hope that today's events will encourage people to examine their conscience and stop helping people profit from the torture of Palestine.

For as long as this Kiosk remains in operation, RNU will consider further direct actions upon it.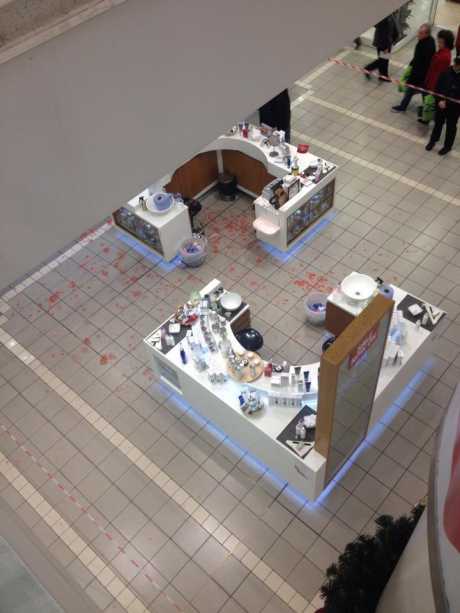 The red paint symbolising blood of the innocent dead of Palastine, as the dead sea compant goes out of business for the day.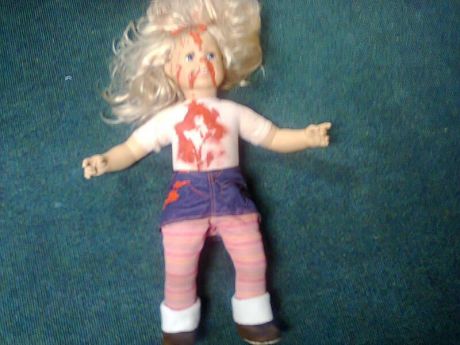 Symbolising the slaughter of Palestinian children. This doll was left at the scene of the Action against Israeli goods. It was quickly taken away by the workers at the dead sea trading station.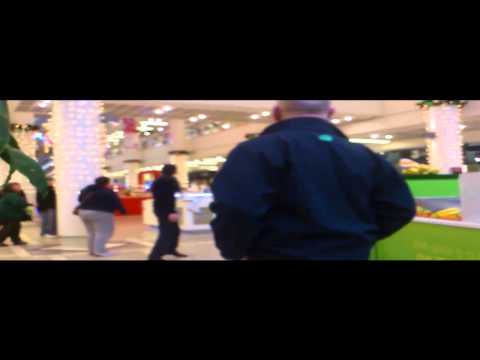 Caption: Video Id: uaXCx8l_bp4 Type: Youtube Video
Embedded video Youtube Video